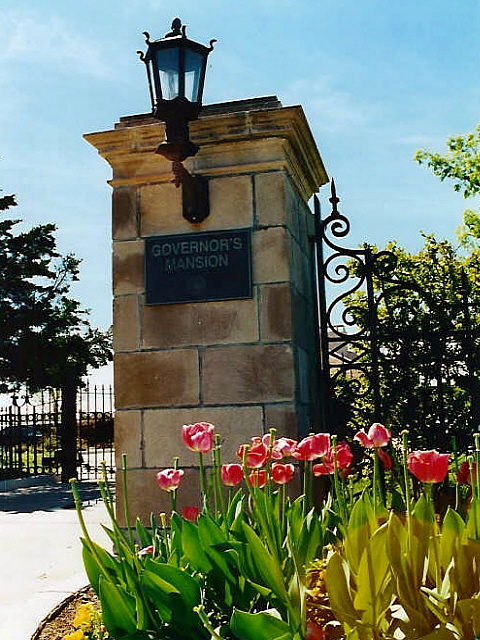 Oklahoma Governor's Mansion
Photograph by Colleen M. Breuning, All Rights Reserved (c) 2007

Poetry News

I am currently working on a chapbook, which I hope to have published sometime this year.
The book will be a collection of poems about my father, Philip Thomas Keller, who passed
away in February 2003. I will update everyone when this will be available.


I just joined Shadow Poetry, and have a webpage on their site. They produce high quality
chapbooks, and will most likely be the publisher that I choose. Check out my page and
while you're there, check out their many features and other poets:

Shadow Poetry - Colleen M. Breuning

Check out Ya'Sou! Online

where my poems, "Sad Sonata" and "Carry Me" are featured.

My on-line poetry group is in the final stages of our group chapbook.
We have critiqued, voted on and completed 5 chapters so far:
Changes, Love, Nature, Loss, and Spirituality.
We are currently working on Humor, the 6th and final chapter for this book.
Then we will start shopping publishers. I'll keep you updated on this, too.

I am also proud to have Genevieve Harten Borleis as the featured poet in this
issue. Genny is an on-line friend, and a member of my on-line poetry group.
She has a wonderful poetic voice, and a great sense of humor. I am sure you
will also enjoy reading her work. Be sure to visit her website at:

Pink Mouse Pub

I am also please to have guest contributors, Joanne Oliveri and
Bryon D. Howell in this issue of Blue Turtle Crossing. Both are
gifted poets that have been published in numerous e-zines.
Many thanks for their wonderful contributions!

Please note that the e-mail address for this website has changed to:

blueturtlecrossing@yahoo.com

All website-related inquiries should be sent to this address from this point on.


POETRY SUBMISSIONS ARE NOW CLOSED FOR THIS ISSUE!
HOLD SUBMISSIONS UNTIL AUGUST 2007 FOR NEXT ISSUE!


Photography News

I also have a featured page on the Ya'Sou website that shows
some of my photography work.

Click here for Photography by Colleen

Among them are my photos "A Higher Power", "Magical Christmas Pines",
"Sunrise Behind the Dunes" and "Jeb Stuart Horses." Hope you enjoy them!

Web Design News

I just completed two courses on HTML Code and Web Design in the past year. I designed
this website using CSS (Stylesheets). I also upgraded to a banner-free website.
If you are still seeing banners or pop-ups when viewing this website, you will need
to clear out the cache and the cookies on your computer by going into Control panel,
internet options. I hope this works for you, as those pop-ups and banners really
are annoying! I think this makes the website more effective and professional.



Last News Update: May 1, 2007