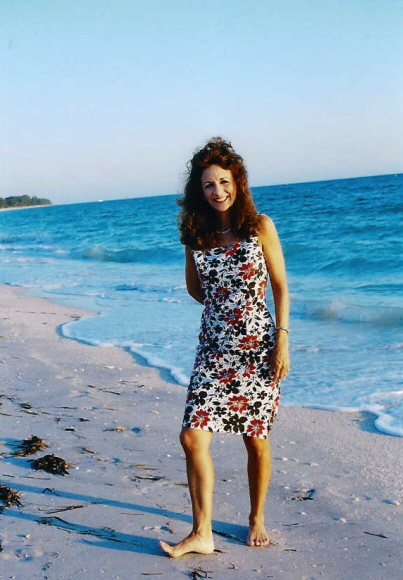 Colleen on Captiva Island, Florida
I am a "Maryland Girl!" I was born and raised in Hagerstown, Maryland, which is in the beautiful western part of the state and a source of inspiration to me. I obtained my B.B.A. in Human Resource Management from Florida Atlantic University. I currently reside in South Florida with my husband, two children, kitten Tommy and "grandkitty" Jordan.

Photography, writing poetry and music are my passions. I also enjoy running, biking, cooking, travel, hockey (Go Panthers!), and savoring red wine. I am absolutely obsessed with sunsets, and have been known to jump out of the car to snap pictures of them. I would love to hear from you!
E-mail Colleen at:

CorkyGirl7@aol.com

Acknowledgments
I would like to thank my son, Vince Breuning, a Florida State student and my "webmaster", for helping me to refine this website. He helped to make this site more functional and professional. Although I recently completed a class on web design, I couldn't have done it without him. Also, many thanks to my husband Dan and daughter Katie for their patience and understanding, as I spent many evenings in front of the computer trying to figure out html code. And I must thank my on-line poetry group friends Kathy, Genny, Darlene, Cindy and Valerie for their honest, constructive critiques of my poetry. Thank you, Joanne Oliveri, for giving me the opportunity to publish my poetry and photography on your website, Ya'Sou.